The Recipe: Kayleigh's Mom's Classic Macaroni and Cheese 
The Location: David's Van 
Ingredients: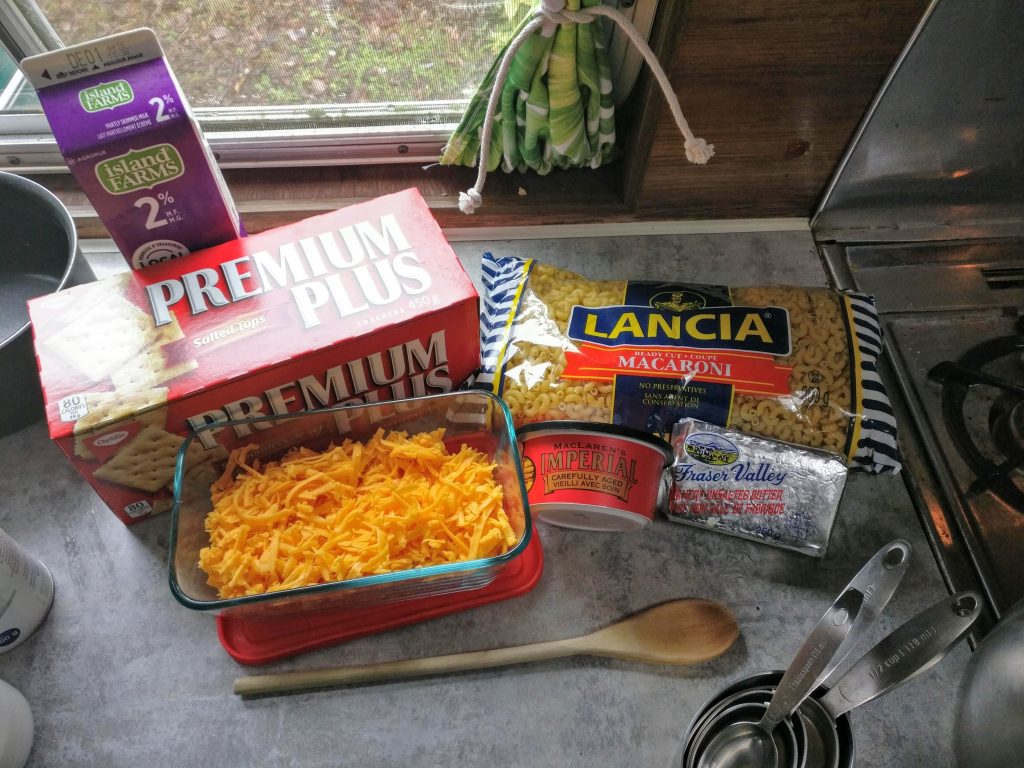 1/4 cup butter
1 tsp salt
2 cups old cheddar cheese (grated)
2 cups macaroni
1/4 cup flour
2 1/4 cups milk
1 tbsp Imperial Cheese
Salted soda crackers
The Steps:
Place butter, flour, and salt in a casserole dish. Microwave until butter is melted. Add milk and microwave, stirring occasionally until sauce becomes thick (4-5 minutes).                                                                                                                                         ♥ The van did not have a microwave. So, we did this step in a pot on the stovetop
Mix cheddar and Imperial cheese into sauce until melted.
Add drained macaroni to the cheese sauce.
In the casserole dish, top mac with crushed soda crackers.
Overall, making mac and cheese in the van went really well! It was so much fun, and there was nothing the recipe called for that we couldn't improvise. The only slight issue was that the oven was not quite strong enough to brown the soda crackers on top, but it was still delicious! This is definitely the type of recipe that I would consider the epitome of classic mac and cheese. It has colour, flavour, and texture. Shout out to Kayleigh's mama bear♥